Hi guys,
I have currently have a JRSC set up with the merc racing OEM auto tensioner bracket. I have a belt that is fine on load but i think it is too long as the tensioner is topping out when at idle. Rattling the tensioner when pulling away.
I believe SC pulley size is 3.6 inch. The rest is standard. Air con pump still in place.
I was just wondering if anyone could share what belts they are using and if they had similar problems.
This is what is currently fitted: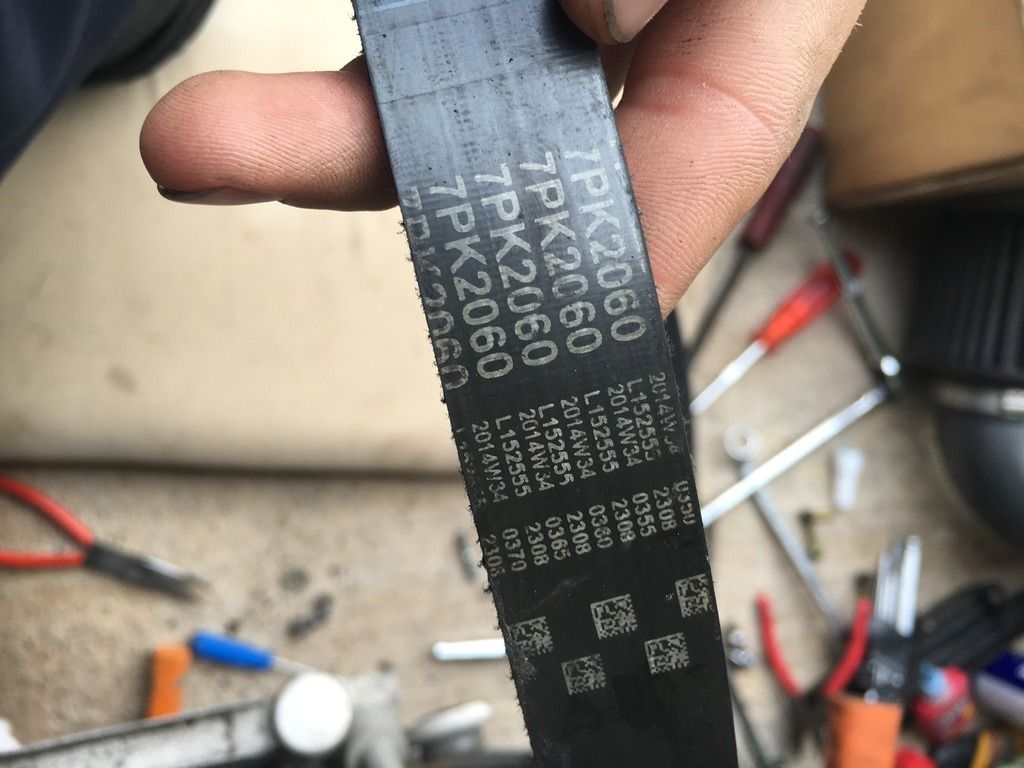 Thanks,
Matt